Commercial Heating Repair in Omaha and Surrounding Areas
A comfortable commercial building is crucial not only to your employees' productivity but your clients' satisfaction. If a broken furnace is disrupting the workflow in your office, warehouse, restaurant, retail store, or other commercial space, call Fred's Heating and Air for prompt commercial heating repair in the Omaha area. Our lines are available 24/7 so we can provide reliable HVAC services when our community needs it most.
Do You Need Commercial Furnace Repair?
Fred's Heating & Air can help repair the following common commercial furnace problems:
Furnace refuses to turn on or operate
Pilot light won't turn on
Burner won't light or quickly goes out
Blower won't turn on or runs constantly
Furnace is making strange noises
Uneven temperatures throughout your building
Higher than normal energy expenditures
Cracks or holes in your furnace's heat exchanger
Tripped breakers
Plus more!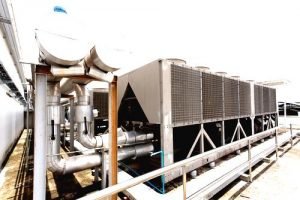 Emergency Commercial Furnace Repair
A commercial furnace that becomes inoperable in the winter can create massive problems for business owners and commercial landlords. For office spaces, employees may be forced to work remotely until the issue is fixed—for those who own retail stores, restaurants, and other businesses that are dependent upon customer traffic, it can result in major losses. Furnace failure, as well as furnace damage that could put the health and safety of your commercial property and its visitors at risk, are considered emergencies and should be dealt with as soon as possible. If you're facing a commercial heating crisis, call the team at Fred's 24/7 to schedule your commercial heating repair appointment in Omaha and get the help you need quickly.
Call Fred's for Commercial Heating Repair Today!
Prevent the loss of productivity and customers—call Fred's Heating and Air in Omaha today to schedule your commercial furnace repair service!