Omaha Commercial HVAC Design & Build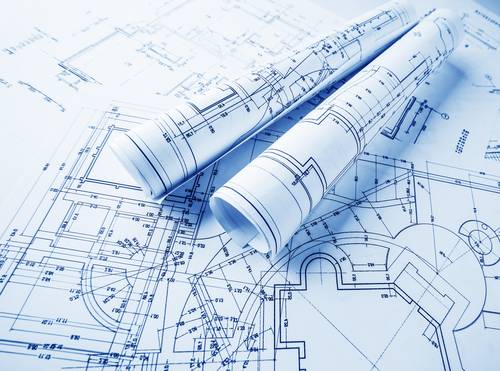 Why Fred's for Your Commercial HVAC Project?
At Fred's Heating and Air we specialize in all sizes of commercial construction projects.  From small tenant remodels/finishes to true new construction builds, we have the PMs and Installers with the experience needed to deliver on any job.  Local and national general contractors love working with us because of our ability to effectively communicate, do quality work, and to hit sensitive timelines that are so essential to the construction process.
Our project managers have over 100 years of combined experience at all levels of our business.  This guarantees we have the expertise and know-how required to perfectly execute any construction plan.  We've completed jobs all over the metro area, Iowa, and Nebraska.  Don't hesitate to call Fred's if you would like to discuss our full capabilities when it comes to commercial HVAC projects of any scope!
Is it Important to Have an HVAC System Designed and Built for Me?
A lot of business owners think they can buy a standard commercial HVAC system off the shelves and have it installed in their building, but this may not work for you. Depending on your business, you may need a custom heating and cooling system designed, created, and installed just for your business needs.
Maybe your business requires temperature control. For instance, if you run a storage facility that promises temperature controlled storage, you may need a custom-designed heating and cooling system with a backup generator to keep your customers' belongings safe in the event of a power outage.
Many different types of businesses and industrial buildings can benefit from a custom, new HVAC system with a programmable thermostat. Here are a few more benefits to a system designed just for your business's unique needs:
Air quality control with better ventilation systems

Thermal comfort and humidity control

Energy efficient system that lowers energy costs

Customized commercial HVAC systems can meet the needs of a large building

Reliable commercial air that works properly

You get a say in the design process

Advice from an HVAC expert and design team

Custom design, and building materials, that accounts for the architectural design of a building
Partner With Experienced Omaha HVAC Contractors
Our commercial HVAC installers and design experts have years of experience and are efficient and committed to quality work, regardless of your building's heating load or cooling load. Fred's Heating and Air works with some of the most respected businesses in the Omaha area to bring them HVAC design services and installation services. There's a reason they keep coming back to us for all their commercial heating and cooling installation needs.