Council Bluffs Furnace Repair & Replacement
Honest Furnace Repair & Replacement Services
Fred's Heating & Air professionals are true experts when it comes to diagnosing your current home heating system. Our technicians will guide you through the entire process, carefully explaining what is wrong with your furnace and providing you with a repair quote before we receive your permission to repair it. With our repair-first mentality, you're guaranteed honest service from our technicians who will never try to upsell unnecessary repairs or equipment. Benefit from Fred's high-quality tune-up services and maintenance so you can get back to living or working comfortably.
Furnace Replacements & Installations in Council Bluffs
There will come a time when your furnace system finally gives out. When that happens, you can count on the Fred's Heating & Air team to find your next furnace. With our experience, knowledge, and expertise in the field, you can rest easy knowing we will find you the best, affordable furnace option. With so many heating options now available on the market, our Comfort Advisors will guide you through the details, benefits, and drawbacks of each. We follow a no-pressure approach when working with you to find your next furnace. That means you are in full control of your desired heating options. And when you choose to replace your furnace with Fred's, you'll benefit from our best-in-class workmanship, follow-through, and delivery.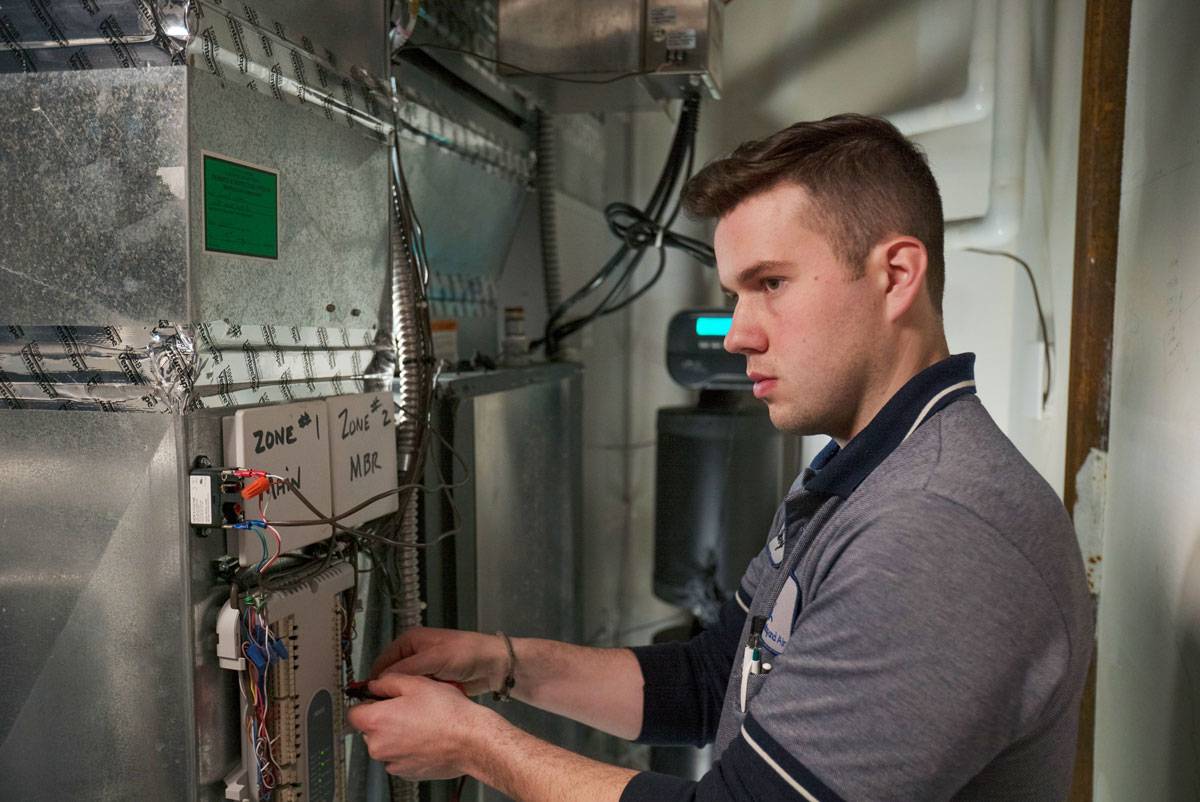 24/7 Emergency Repair Services
When you choose Fred's Heating & Air for repairs or replacement services, you also benefit from our 24/7 emergency service repairs! If you're a homeowner and your heating system isn't functioning properly, give us a call. You should never have to stress about heating your home, especially in the colder months. Our technicians will be there as quickly as possible to solve any of your furnace issues. Call us at any time for emergency service repairs, because we believe that no one should suffer in the cold in modern times.
When Should You Call?
While some aspects of your home's furnace can be easily maintained, there are some issues that would be better handled by professionals. Some of these problems include: 
Furnace making strange noises 

Your furnace is not blowing air 

Any gas leaks or smells 

Any lights not working properly
Furnaces can be dangerous, so if you are experiencing any of these issues, there is no one better to call than Fred's Heating & Air! We guarantee professional servicing and follow-up anytime you need it in Council Bluffs and the surrounding area. We're looking forward to working with you.