Fred's Precision Furnace Tune-Up
Furnace Tune Ups in Omaha: Preventive Furnace Maintenance
The key to extending the life of your furnace and making sure it is ready to keep up during our cold winters is preventive furnace maintenance. Our Precision Furnace Tune-Up helps ensure that your heating system performs efficiently and safely, along with greatly reducing the likelihood of an untimely breakdown.
Equipment manufacturers suggest annual furnace maintenance service for optimal performance, monthly utility savings, and safety. Our Precision Furnace Tune-Up Service is one of the most comprehensive furnace maintenance programs in the area, and will save you the headaches and stress associated with major repairs and premature furnace replacement.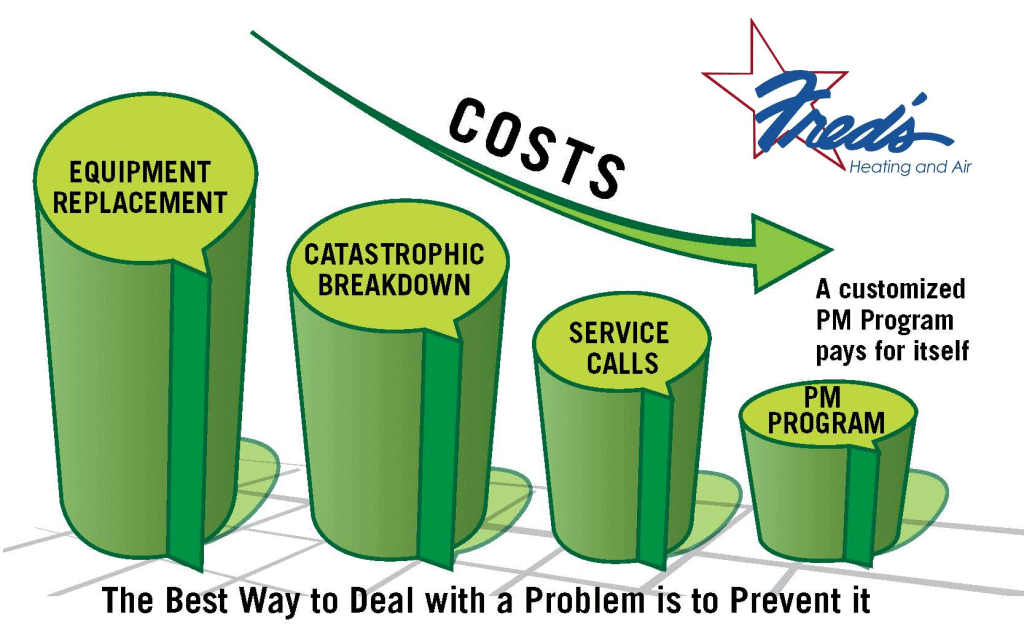 Fred's Priority Customer Savings Agreement (PCSA)
Schedule regular furnace maintenance tune-ups throughout the year by joining our Priority Customer Savings Agreement program! Signing up for our PCSA will grant you the following benefits:
Worry-free scheduled maintenance for your furnace, air conditioner, and humidifier. We call you to schedule convenient furnace maintenance times.  
Two of our Unmatched Precision System Tune-Ups each year (one for your heating system and one for your cooling system)
Never pay an overtime or holiday fee. You always save 20% off of our standard diagnostic fee.
Our exclusive 5-year parts and labor warranty on any repair we make (with continued agreement).
15% discount on all furnace repairs.
Priority scheduling and service in case of an emergency.
Maintain manufacturer parts warranties with PROOF of regular maintenance, as they require.  
Guaranteed furnace service within 24 hours of your call.
Call today to learn more about Fred's PCSA and how it will keep you and your family comfortable season after season, year after year!
Quality Service From Certified Technicians
Fred's Heating and Air professionally trained and certified service technicians are experts when it comes to furnace tune ups, furnace repair, and furnace maintenance on any and all makes and models of furnaces. Our furnace service technicians pride themselves on acting as trusted advisors to our valued customers, never trying to sell them anything that they don't absolutely want or need.