Electronic Air Cleaners in Omaha
100 Times More Effective Than Your 1-inch Filter
Trane's electronic air cleaner, CleanEffects, captures an amazing 99.98% of all airborne allergens, mold spores, dust mites, and pet dander in your home. An average six-room house in our area collects 40 pounds of dust each year. Dust is present in every single home, no matter how clean. What many people don't know is that dust may be a health hazard. With you and your family spending up to 90% of your time indoors, it becomes more important than ever to have an air cleaner in your home to keep you and your family healthy.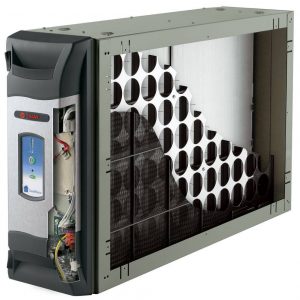 What Exactly Is In House Dust?
Airborne particles of fine, dry matter from all manner of sources create dust. Whether or not your windows are open, it seems impossible to avoid it in your home. Closed windows can help keep the dust down and prevent pollen and other pollutants from entering, but it can't stop dust from entering your home altogether. House dust carries mold spores, viruses, dirt, and many more particles that you and your family don't need to be breathing. Watch the video below to learn more!
Children Are More Sensitive to House Dust
Children inhale and ingest far more dust than adults. They breathe faster and inhale 50% more air per pound of body weight than adults. In a single day, children ingest 100 times more dust than adults. Your kids and your family deserve a cleaner, healthier indoor environment. Talk to Fred's today about cutting down the amount of dust in your home.