LA VISTA HEATING SERVICES
Fred's Heating and Air provides businesses and homeowners in La Vista with trusted heating services. We help with furnace tune-ups, furnace repair, furnace replacements, and 24-7 emergency services.
Repair-First Mentality and Furnace Services You Can Trust
There's no need to replace the furnace in your La Vista home if you don't need to. At Fred's Heating and Air, our experienced HVAC specialists work from a repair-first mentality. We will always attempt to make repairs first before recommending more costly repairs or replacements.
Quick Tip: HVAC vs. Furnace Service
Sometimes, the terms used for cooling and heating systems are often confusing. So, we want to clear things up!
When you hear someone use the term HVAC, this refers to the entire heating, ventilation, and air conditioning system. AC refers to only the cooling system and heating refers only to the furnace or heating system.
Questions to Ask When Considering Heating Repair
Knowing when to contact a professional for furnace maintenance or repair in La Vista will save you time and money in the long run. Here are a few things to consider:
Do you smell foul odors from your heating system?
Is your furnace making unusual or loud noises?
Does your home stay cold, even when the heat is on?
Has it been a while since you've had your system inspected?
If the answer is yes to any of these, it is time to get a professional inspection. Call us to schedule your heating services appointment in La Vista today.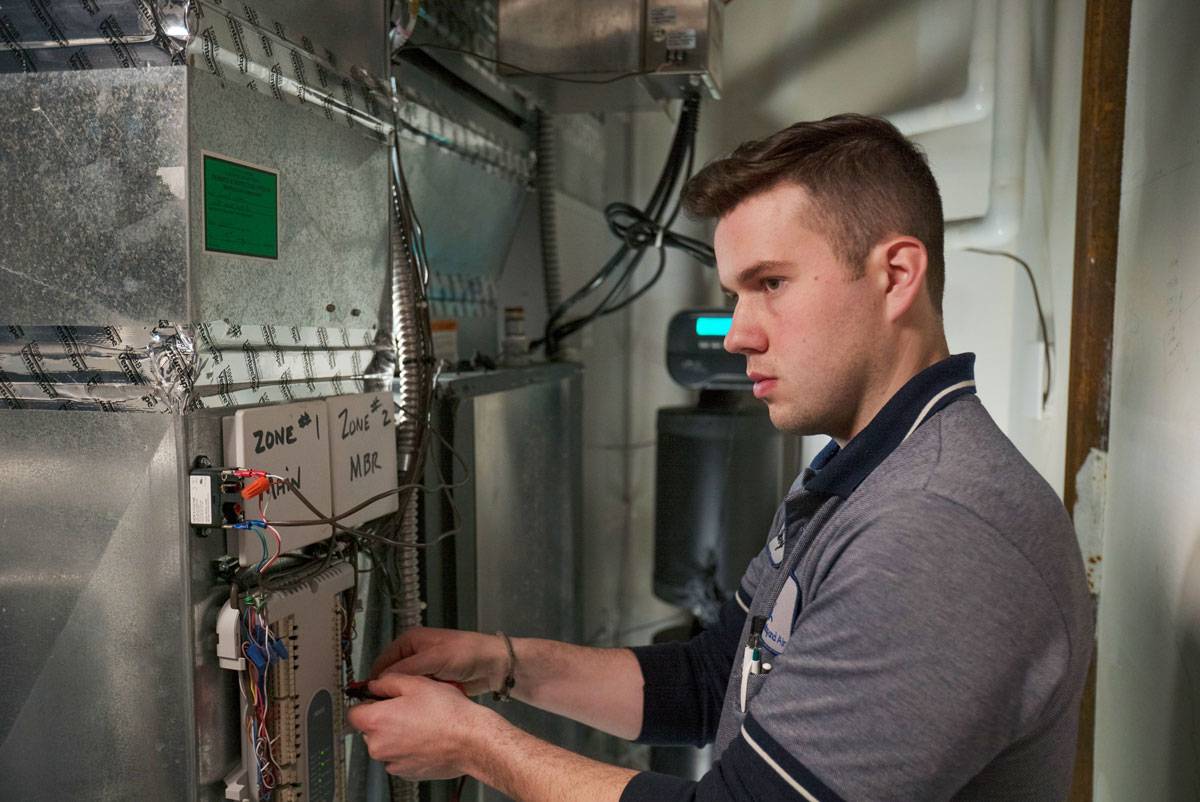 So, You Need a New Heater: Our Furnace Replacement Services
When the time comes to install your new furnace, the experienced team at Fred's Heating and Air is here to help. Our affordable furnace installation and replacement services ensure La Vista homes and businesses stay warm all winter. Our furnace repair technicians provide exceptional service and complete every job on time.
Preventative Heating Services to Save on Repair and Replacement
Taking preventative steps will help ensure your furnace stays in top shape as long as possible. These proactive measures also help reduce your monthly heating bills, saving you money. At Fred's Heating and Air, our furnace maintenance programs help you stay on top of tune-ups.
Making Furnace Services Affordable
Keeping our customers warm during the winter is one of our top priorities. We don't want the cost of heating services to stop our La Vista customers from getting the necessary work done. Our technicians approach every job from a fix-first mindset. We will never attempt to talk you into a product or service you don't need. However, sometimes more significant work or even furnace replacements are necessary. We offer financing options to help our customers.
Professional HVAC Repair in La Vista
You can count on Fred's to professionally handle all your HVAC repair, maintenance, or replacement needs in La Vista and the surrounding area. Call us today to schedule your appointment.