Commercial HVAC Repair in Omaha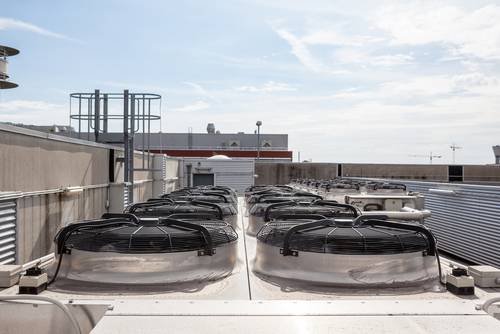 Our Omaha commercial HVAC repair service technicians have the training and experience to diagnose and repair all makes of commercial heating and air conditioning equipment. From small, split heating and cooling systems to 20+ ton rooftop units, there's no commercial HVAC repair too large or small for us to handle with supreme expertise. Our technicians are professional, courteous, and commit nearly 100 hours per year to continue education. After Fred's professionally diagnoses your issue, we present a quote and carefully talk you through your options before making any repairs. Call us today if you need professional, expert Omaha commercial HVAC repair services.
Commercial Air Conditioning Repair
Summertime in Omaha is no laughing matter and the temperatures just seem to be getting higher during those sweltering summer months. If your commercial air conditioning system goes out on a hot summer day, you want the Omaha AC and heating company you can trust. Our expert technicians will make sure you're enjoying your air conditioning again in no time.
Commercial Heating Repair
For as steamy as summers get in Omaha, our winters get just as brutal—so your business needs to have a functioning heating system to protect your revenue. Fred's Heating & Air knows the importance of getting repairs done right and done quickly when it comes to your commercial furnace. Contact us to learn more about our Omaha commercial HVAC repair services.
Avoiding Commercial Heating and Cooling Repairs
The best way to avoid major commercial HVAC repairs is a commitment to long-term preventive maintenance. Emergency breakdowns during severe heat or cold create major problems for tenants, customers, and businesses. Investing in a proactive maintenance plan minimizes utility bills, avoids significant repairs, and extends the useful life of commercial heating and cooling equipment. Click here for more information on Fred's unmatched commercial maintenance agreement plans.
Omaha HVAC Repair. Maintenance, and Installation
Whether you're a home or business owner in the Omaha area, our expert HVAC contractors and technicians are dedicated to bringing you comfort through reliable temperature management. Our Omaha AC and heating company's commitment to making every first-time customer a lifetime customer holds us accountable to the highest quality service and repairs in the industry. Call us today at 402-779-7065 to schedule your free estimate!