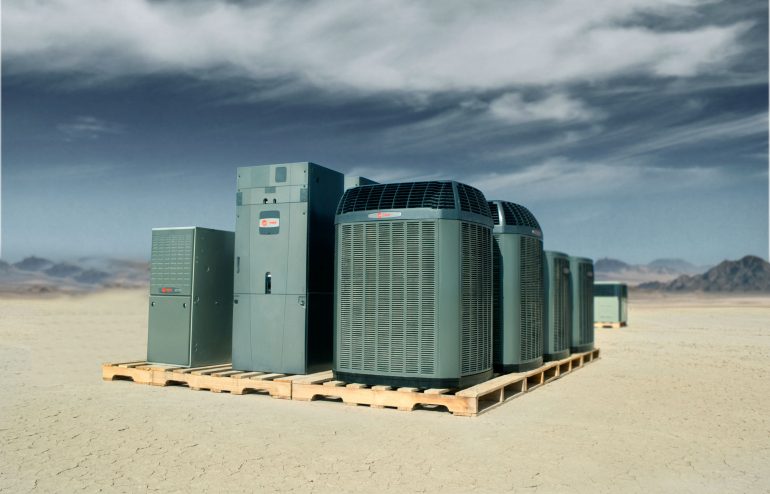 ---
Advanced A/C Technology That Can Impact Your Omaha Home
The most important advanced A/C technology is high efficiency.
You can tell if an air conditioner is efficient based on its seasonal energy efficiency ratio, or SEER. The minimum allowed today is 13 SEER, but the most efficient options achieve incredible SEER ratings in the mid 20s. Look for at least 15 SEER for an ideal balance of up-front cost and affordable energy bills in your Omaha home.
Advanced air conditioning features must work together in order to achieve a high SEER. Examples of these include:
Thermal expansion valve: This valve widens and shrinks based on demand. When it's especially hot outside, the valve opens wide to let as much refrigerant through as possible. When the weather is mild, the valve closes partway to conserve energy while still keeping your home comfortable.
Variable-speed air handler: The fan blows cooled air through the ductwork and into the living space. A variable-speed model allows the system to operate at the correct speed for cooling demand. It can switch between high, low and off instead of blasting air on high and shutting completely off the moment it reaches the target temperature. That way, more consistent temperatures keep every room comfortable.
Fan-only switch: With this advanced A/C technology, you can enjoy air circulation without running the compressor, thus saving energy and helping your home stay comfortable on cool Omaha summer evenings.
Filter check light: Know the right time to check the filter? You'll never forget with this advanced A/C technology, which illuminates a light after a certain number of hours to remind you it's time to check the filter. Change it if it's dirty and reset the light.
Automatic-delay fan switch: When the fan and compressor turn off simultaneously, all the cooled air trapped in the ductwork goes to waste. This advanced A/C technology ensures that cooled air enters the living space before the fan turns off.
Quiet operation: It doesn't contribute to energy efficiency, but quiet operation is important for enjoying your time outside while the compressor hums quietly in the background.
For more information about advanced A/C technology and how your home could benefit, please contact Fred's Heating and Air in Omaha today.