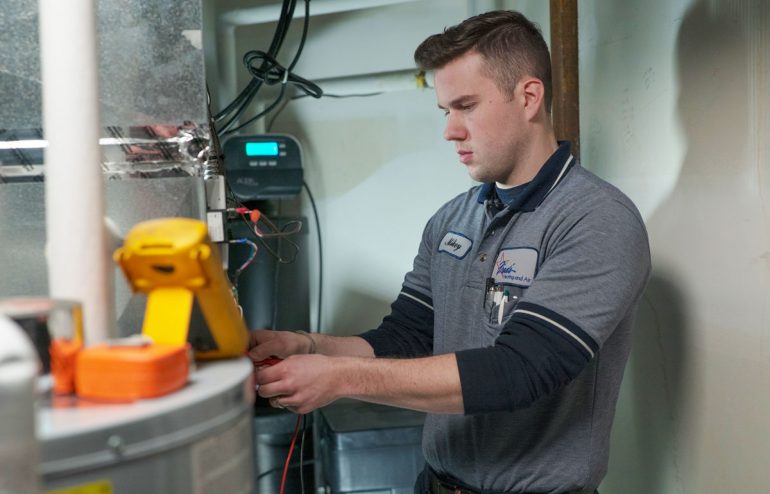 ---
Are You Fully Prepared For An Annual Service Visit? Maximize The Experience
At Fred's Heating and Air, we know the importance of arriving at your home prepared to handle any issue affecting your furnace performance. It's just as important that you be prepared for our arrival, especially if we're making an annual service visit. We want this visit to be a productive one that will help you understand how your system operates and what you can do to keep it running well for many years.
During your annual service visit, your HVAC tech might find that a minor repair is needed, but this is far from a bad-news bulletin. Think of a minor repair as a good thing, as it often keeps a small problem from becoming a big one. So before we arrive, be sure you're prepared by:
Locating the owner's manual or operating instructions for your HVAC system
Knowing the brand and model numbers of the system
Knowing where your thermostat, air conditioner, furnace and circuit breakers are located
Making sure that your HVAC equipment is accessible and not blocked by furniture or other objects
Writing down any problems your HVAC system is experiencing. The more information we have, the more productive our visit will be.
If you are the person who knows the most about the system, try to be the one who's home when your HVAC tech arrives. This will help to ensure that the exchange of information between homeowner and tech is optimal. Otherwise, make sure an adult is home.
Speaking with your landlord if you don't own the home. The landlord is most likely responsible for any HVAC-system service.
Preparing a means of payment, such as cash, check or a debit or credit card
With this kind of preparation, your annual service visit should be a breeze – and even enjoyable. At Fred's Heating and Air, we encourage you to watch us work and ask questions. An educated consumer is a happy consumer, and we want you to be both.