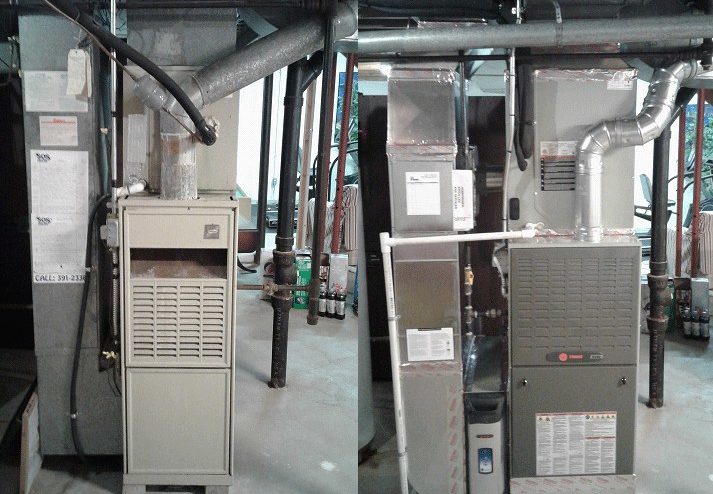 ---
Risks of Not Changing Your Air Filter
We here at Fred's have always felt that air filters are truly the unsung heroes of HVAC components. A good, clean air filter is your first line of defense against breathing in all kinds of irritants. That being said, it's certainly easy to forget about maintaining your air filters–that is, until something goes awry.
Strange smells or malfunctioning HVAC systems will usually bring you straight to the first and most simple of troubleshooting steps: checking the overall condition of the filter. Even still, a lot of people don't realize how important it really is to change the air filters in their home or place of business on a regular basis, or what some of the long and short term risks are when you're not doing so. We're here to help!
One of the most commonly cited reasons to routinely replace your air filters is for your health. If your filter is clogged, the filtration system can't catch and trap harmful allergens or dander the way it's intended to. This usually leads to headaches, respiratory discomfort, and allergy flares in folks that frequent the space. As your cooling and heating systems continue to cycle the unfiltered air, contaminants will also continue to accumulate in your environment which can unfortunately lead to devastating health complications and even disease over time.
While these dangers being posed to your wellness are more than enough of a reason to have an HVAC professional stay on top of your maintenance, the consequences don't stop there. In essence, a clogged filter can literally freeze your air conditioner! The evaporator coil in your system needs free and open airflow to prevent moisture from accumulating there. As you'll be forced to defrost the unit to allow for inspection and potential repair, the melting overflow of ice water could result in lasting damage to your home.
Last but certainly not least: dirty, old air filters simply make your HVAC system work harder. The lack of filtration debilitates your compressor over time. You won't experience accurate indoor temperatures despite what you set your thermostat to. Not only does your quality of air suffer, but your utility bills end up going through the roof as a result of your unit struggling to work overtime.
The general consensus among manufacturers of the filters themselves is that we should be changing them out every couple of months at the latest. However, depending on different factors, replacing your filters more frequently could better benefit your personal health and lifestyle. There are quite a few assessments that should be made by a professional to determine the right replacement cadence for you.
Whether you're part of a big household with multiple pets or you're in a smaller occupancy living situation sans furry friends, you can always trust the filtration experts at Fred's Heating and Air to keep your air filters pristine time after time.