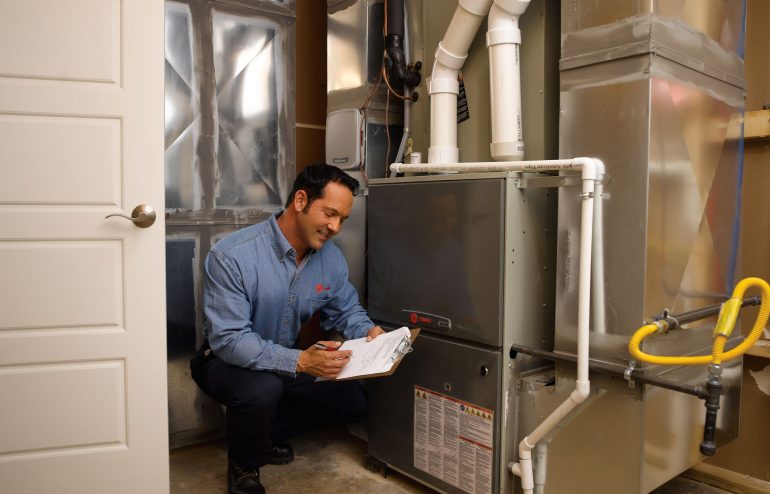 ---
Weatherizing Your Home: Have You Scheduled Your Heating-System Tune-up?
Now is the time to learn about the importance of weatherizing your home in preparation for the cold winter months in Omaha. Weatherizing is all about improving your home's energy efficiency as the temperature drops outside. Some ways to weatherize your home include plugging air leaks, improving attic insulation, replacing single-pane windows with newer, Energy Star-qualified windows and sealing ductwork leaks.
Another important part of weatherizing your home in the fall is to schedule a heating-system tune-up. Set up a visit from a qualified technician whether you have a furnace or a heat pump. The technician will perform certain inspections good toward weatherizing your home this winter.
All heating-system tune-ups
Many inspections apply to any type of heating system. These inspections include:
Checking the ductwork and blower for dust or dirt buildup
Sealing the ductwork if any leaks are found and replace missing insulation where needed
Changing the air filter
Cleaning and tightening electrical connections
Tightening belts or replacing them, if worn out
Verifying correct thermostat operation
Furnace tune-ups
Some inspections are furnace-specific, such as:
Checking the pipe and chimney for deterioration
Inspecting the heat exchanger and combustion chamber for cracks, which can leak carbon monoxide and be very dangerous
Having a combustion-efficiency test performed
Heat pump tune-up
For heat pumps, there are two unique inspections that take place. These are:
Checking the indoor coil for dirt and cleaning it, if necessary
Verifying the refrigerant charge and making adjustments as needed
Benefits
All of these inspections provide benefits that make them worthwhile. Some benefits include:
More efficient operation
Lower heating bills
Longer equipment life
Greater dependability all season long
Quieter and safer, when running
Lower fuel consumption, making it better for the environment
Omaha residents should plan to have their heating equipment tuned up every fall for optimal performance each year and for seasons to come. For more information about weatherizing your home with a heating-system tune-up, please contact us at Fred's Heating and Air in Omaha today. Our experience dates back to 1987.