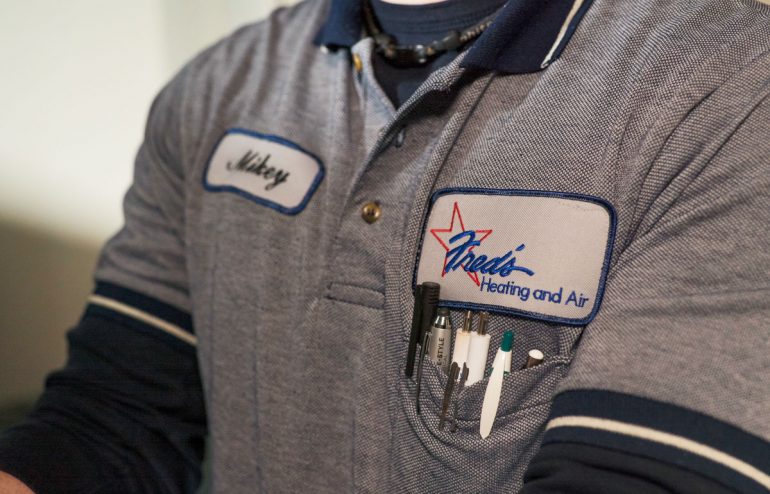 ---
Why NATE Certification Should Matter to You
If you're looking for a trusted partner that can help you maintain and care for your HVAC system, there are a few common steps that people take in the Omaha-Council Bluffs area. You can ask a friend or neighbor, of course.  You can search aimlessly through the yellow pages. But there's one surefire way to find the best expert for the job: Use an HVAC contractor who employs NATE-certified technicians.
What's NATE? The acronym stands for North American Technician Excellence, the nation's leading nonprofit HVAC certification program. It was founded in 1997 with the aim of raising industry standards. Today, NATE is affiliated with related organizations including the Air Conditioning Contractors of American and the Refrigeration Service Engineers Society.
Technicians who are NATE-certified must pass rigorous tests in their individual areas of expertise every five — or three — years. Those areas of expertise range from furnaces and air conditioners to oil hydronic and senior-level efficiency analysis.
If at least half of a contractor's technicians are NATE-certified, the contractor can earn a NATE C3 designation. The contractor can become a Quality Circle Contractor if 80 percent of his techs are NATE-certified.
NATE does far more than offer testing and certification. The organization has its own magazine keeping techs abreast of what's going on in the HVAC industry. It also supports various industry-related events that advance knowledge of the industry.
NATE technicians are widely respected, and certification is recognized by the entire HVAC industry. If you're looking for an HVAC contractor with whom to entrust your HVAC-system investment, a good place to start is checking on NATE certification. When you call for service, ask for a tech who's certified to work on your specific equipment.
At Fred's Heating and Air in Omaha and Council Bluffs, we're committed to giving you a level of service that will officially end your search for a lifelong energy savings partner. Call us today or visit us online at FredsHeatingandAir.com.